HEARING IMPAIRED AUDIO SYSTEMS
Hard-of-Hearing Audio Listening Systems
The FM 558 PRO system package is a complete turnkey solution. It includes 4 PPA R38 receivers and an FM+ transmitter for both FM and Wi-Fi transmission from the same box. The PRO bundle includes a coax cable, and rack panel kit for professional installation.
This system features the cutting edge PPA T55 transmitter (replacing the T45 FM transmitter) with multiple digital audio input options, and an OLED display with easy-to manage navigation and network control features.
Each The FM R38 is a multi-channel FM receiver with a high-resolution OLED screen. The receiver comes with earphones and batteries, but is otherwise identical to the PPA R38. The R38 offers a quick view of receiver status and immediate entry to all user settings. On-screen channel selection with easy access to 17 pre-set, wide-band frequencies (72-76 MHz). The system is expandable, accommodating any number of listeners. This system complies with 2010 ADA guidelines for hearing assistance all for nearly the same cost as traditional FM systems.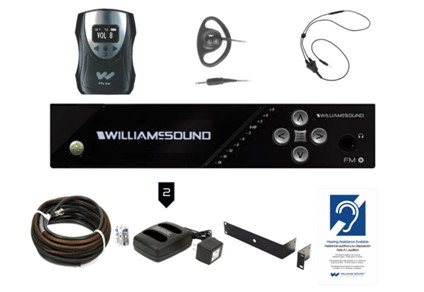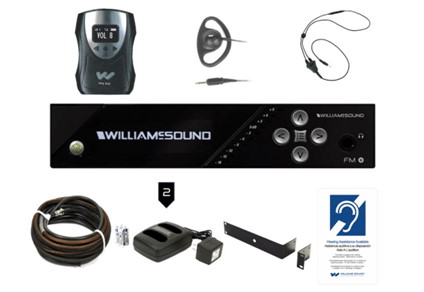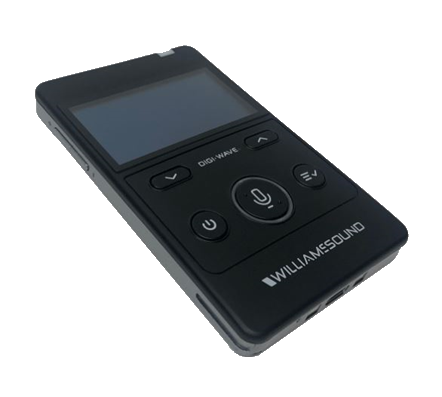 Business & Venue Hearing Impaired Audio Systems
The Digi-Wave™ system is a digital spread-spectrum (DSS), simultaneous two-way wireless listening system. Using it's frequency-hopping algorithm, it avoids interference and is a very secure method of communication. The Digi-Wave communication system allows users to listen and talk to one another wirelessly in a variety of scenarios.
A Digi-Wave system consists of at least one transceiver (DLT 400) and various combinations of transceivers and receivers (DLR 400 RCH or DLR 400 ALK). Combinations of one or more DLT's and DLR's can be used to facilitate different events, depending on what needs to be spoken and what needs to be heard. Typical scenarios include:
Guided Tours – with one or more tour guides (2-way), with audience participation (2-way), or without audience participation (1-way)
Language Interpretation – one or more interpreted languages transmitted to audience (1-way)
Intercom – with up to six people able to speak simultaneously, and even more listening
Hearing Assistance – featuring boosted audio for improved comprehension
Assistive Listening Systems Integration
The Williams Sound IC-2 is an audio control center for simultaneous interpretation of one or more languages. As a stand-alone unit, it allows one or two interpreters to monitor floor or relay sources, activate microphone inputs, and route the interpretation signal to one of two language groups. Ideal for presentation-style conferences of up to 14 languages, where a floor and a single relay language are used. Can be used with Williams Sound FM, infrared and Digi-Wave™ transmitters for portable or fixed installations. Designed to meet international standards for portable interpretation consoles.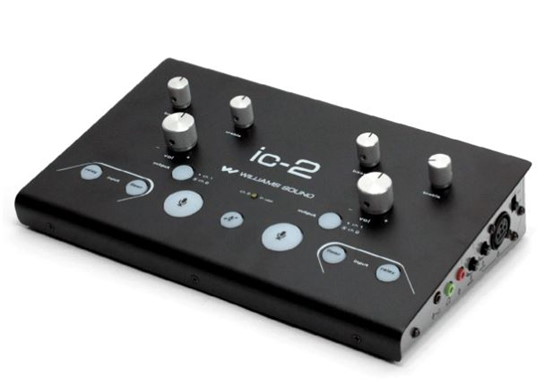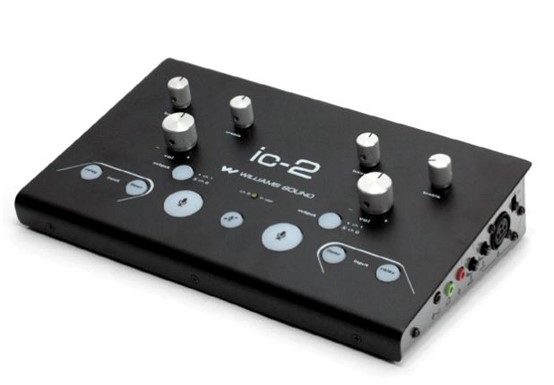 SOME OF THE MANY BRANDS WE OFFER