DOOR INTERCOM ENTRY SYSTEMS
Commercial Door Intercom Entry Systems
Door intercom entry is an integral part of a well-organized security system for office buildings, apartment complexes, warehouses, schools and much more. Not only do these intercom systems allow for two-way communication, but also for key code access control to specific doors, gates and other entry points throughout your facility. Northeast Total Communications (NTC) provides a wide range of door intercom entry systems for commercial properties large and small throughout the greater Philadelphia area. Call 215-639-3377 to speak with one of our friendly & knowledgeable technicians about installing a fully integrated security system, complete with door entry intercoms, into your building.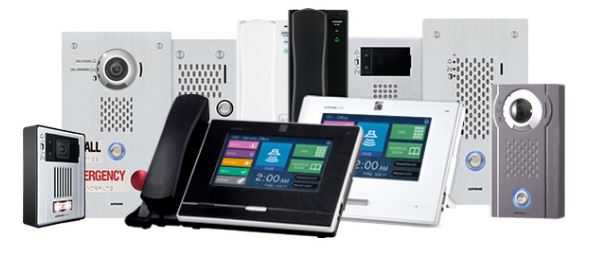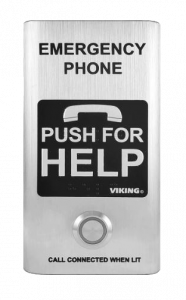 Door Intercom & Entry Control Systems
Our clients' security and privacy are of the utmost importance to the owners, customer service reps and installation technicians at NTC. We can provide solutions to upgrade your current intercoms if they are outdated or we can design & install a new system from scratch. NTC is the Philadelphia area's leading experts at modernizing security, door entry and accessibility for any type or size building. Our full line of door intercom entry systems includes standard phone entry, keypad access control, proxy card readers, keyless entry and much more. Many of our models are vandal resistant and weather-proof for the utmost in protection for employees, clients, valuables and classified documents.
Security Intercom Access Control
Not only do the door intercom entry systems we install allow you to control exactly who enters the building or specific rooms, they can also include analytics. Building owners and property managers can pinpoint which part of the building employees are currently located, as well as track their movements throughout the day. Further, if a visitor or client attempts to access any restricted areas, you will be notified of suspicious activity. Whether you need a door entry intercom with all of the bells & whistles or you're just looking for a two-way communication intercom, NTC has all of the access control solutions you need.
If you are not sure what type of intercom system will work best for your specific security needs, call our Philadelphia office at 215-639-3377. Proudly entering our 43rd year in operation, every member of our team if highly trained and dedicated to providing solutions tailed for your unique business operation. As a full service communications system company, we specialize in all aspects of audio, telephone, video and data systems for your convenience.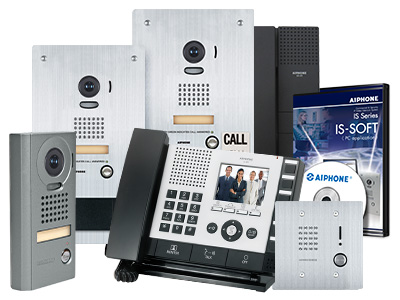 SOME OF THE MANY BRANDS WE OFFER