Office Building Analog Intercom Systems
Northeast Total Communications, Inc. (NTC) is Philadelphia's leader in the installation of communications systems including audio, telephone, video, intercom and data systems equipment. For over 40 years, office buildings, retail spaces, commercial properties, schools, warehouses and more have trusted us to install highly effective forms of communication. One of our many specialties is customized analog intercom systems for a range of clients in the greater Philadelphia area. These systems not only streamline communication, but also increase security of the property, employees, staff and valuable documents. To discuss upgrading or adding analog intercom systems to your commercial building, call 215-639-3377 to talk to one of our experienced staff members.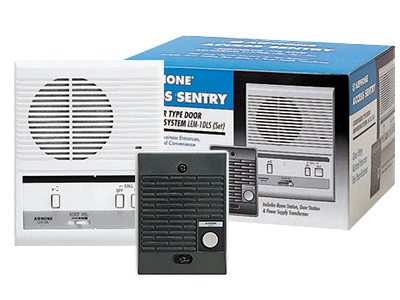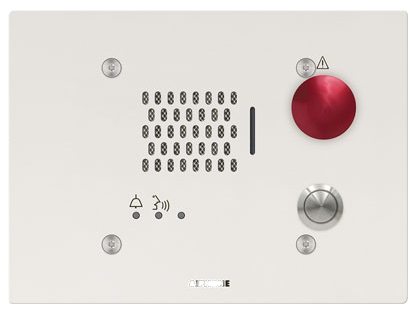 Professional Grade Analog Intercom Systems
As technology has grown, so have the antiquated single-line, single-button door buzzer panel systems of the past. Today, an intercom system becomes the central hub of your workplace and integrates highly sophisticated audio and video communication. NTC is here to explain all of the available analog intercom systems on the market and help you chose the one that works best for your company right now and for possible growth in the future. Our analog systems are 2-wire or 4-wire, connected over microphone cabling, CAT5E/6 cabling, fiber or IP depending on the buildings networking capabilities. The main goal is to seamlessly set up a customized intercom systems to meet all of your needs in both communication and security.
Intercom & Increased Security
While your analog intercom system allows for better communication among employees and building site visitors, but it also considered a superior option for security. Audio and video features on the analog intercom system allow you to see and speak to guests before they enter the premises or even a particular wing of a building. Classified documents and valuable items remain safe and secure in their respective areas while visitors are limited to only certain areas of your business property. Installing an analog intercom system is a cost-effective way to strengthen communication and increase security. NTC can work with any size company and within any budget to ensure we meet your specific needs.
Whether you have an existing intercom system that you'd like updated or you want to expand upon what is already installed, call NTC to discuss the many options available for your business. We've partnered with some of the most trusted brands in the industry in order to design and install a highly modern intercom system that will last for years to come.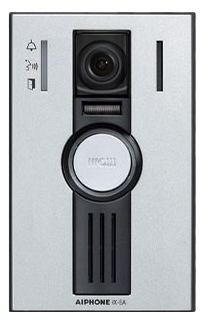 SOME OF THE MANY BRANDS WE OFFER