Commercial CCTV Security Systems
Northeast Total Communications (NTC) has been improving the safety and security of Philadelphia area businesses since inception in 1978. Closed Circuit Television (CCTV) security systems are an effective way to protect your employees & clients from potential crimes, as well as view and record the daily activities happening at your business or commercial property. Our CCTV security systems are equipped with the latest in technology including HD cameras, high-quality audio, remote access, live feeds and much more. If you're ready to safeguard your property and upgrade your security, call 215-639-3377 for a surveillance project consultation with one of NTC's highly experienced technicians.


Benefits of CCTV Security Systems
The benefits of installing a CCTV security system into your business, warehouse, school or commercial property are endless. Features such as 24/7 video recording, server-based & cloud storage, monitoring motion and custom alerts all provide tremendous protection and safety. The security cameras we install can be strategically placed inside or outdoors anywhere near a power source. We offer mountable, hidden, 180 degree, IP and analog cameras depending on your building, budget and security needs. Contact our technicians at 215-639-3377 for a free walk-thru and security assessment to start the customized CCTV security system design process. Let NTC help you take your video surveillance system to the next level!
Video Security Camera Installation
Besides installing high quality cameras, the most important aspect of a CCTV security system is the initial design. In order to provide the highest in protection cameras must be strategically placed. As a business communications solutions company with over 40 years of experience, our technicians understand what is involved when it comes to the types of cameras to use, as well as their location throughout the business property. Best of all, you can easily and affordable expand and upgrade the system moving forward depending on growth and budget increases. NTC is here to provide the highest quality in commercial video surveillance systems tailored to your specific business needs.
Our consultants and technicians are equipped with the experience and training needed to handle even the most difficult, intricate CCTV system installation. NTC can design and install a system with several different camera styles and various configurations depending on the size of your building and security needs. Larger projects can include business intercom systems, telephone installations and much more! Don't hesitate when it comes to the safety and security of your employees, clients and valuable items. Call us today to get started on upgrading your communications systems.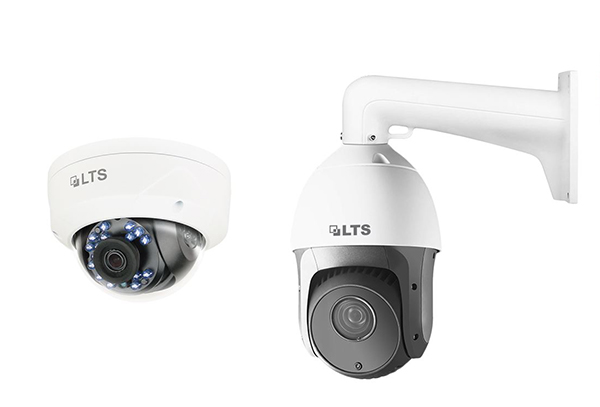 SOME OF THE MANY BRANDS WE OFFER