Commercial Sound & Audio Systems
Equipped with over 40 years in the communications industry, Northeast Total Communications, Inc. (NTC) provides a weather of knowledge and installation experience to our clients in the greater Philadelphia area. We offer a full range of commercial audio systems equipment and accessories for churches, warehouses, retail stores, schools and all other similar properties. Whether you're looking for new installation or an upgrade to specific parts of your current audio system, NTC is here to help! We work with all budgets and can precisely tailor an audio design based on your business needs. To speak with one of our knowledgeable staff members and schedule a consultation call 215-639-3377.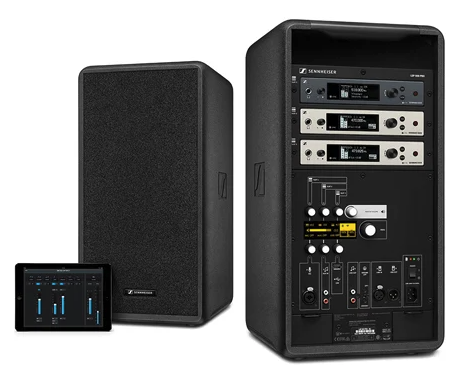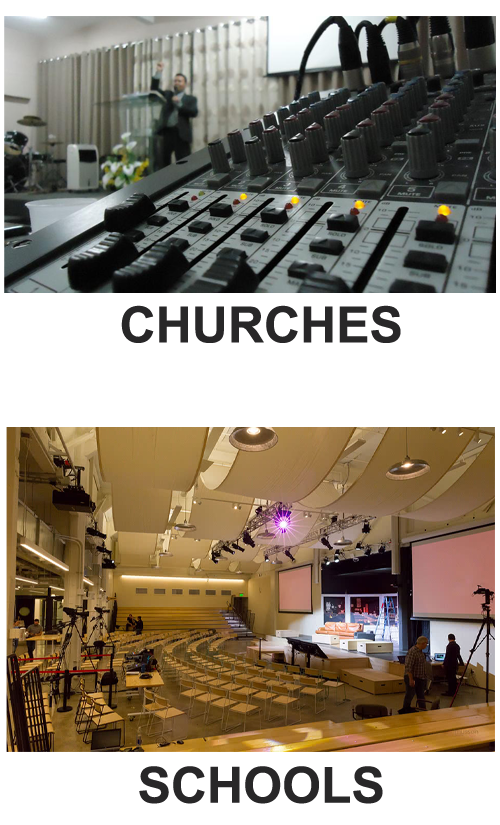 Complete Audio Systems for Commercial Use
Power Amplifiers: An amplifier is a piece of audio equipment used to increase the power, current or voltage of an electrical signal. Depending on the size of your building, use and frequency, we will recommend single, dual or multichannel amplifiers. Upgraded, add-on options we may suggest include mixer, network control, noise analysis and more.
Speakers: Our high quality commercial grade audio speakers provide clear and crisp sound even while competing with background noise and environmental factors. Whether the speakers will be used inside or outdoors for paging, background music or a church service, our technicians will expertly design and install them throughout the property.
Microphones: When delivering messages, speeches or announcements to an audience or through the PA system, the quality of your microphone will affect the perfection of the sound. Our superior audio microphones are available for a full range of applications including paging, push-to-talk, podium, conferencing and more.
Hearing Impaired Systems: Now more than ever it is crucial that every person who enters your business establishment have access to quality sound. Over 35 million Americans have some form of hearing impairment and your company must be ADA compliant. NTC specializes in integrating ADA listening systems for large and small venues and commercial spaces.
Portable Audio Systems: Mobile PA audio systems are used in almost all commercial settings including schools, dance studios, gyms, corporate offices and more. These flexible systems can include a single speaker and microphone, or we can build you a complete system with cables, mixers, subwoofers and stands.
Audio Accessories: Accessories and extra equipment can be used to enhance your existing audio system, but are not mandatory. Our full line includes mixers, conference room systems, compressors, limiters, program timers, digital signal processors and much more!
Professional Speakers & Sound Equipment
If you're ready to discuss commercial audio systems integration for your business, call 215-639-3377 today! NTC is available for phone and in-personal communications consultations at your location in the greater Philadelphia area.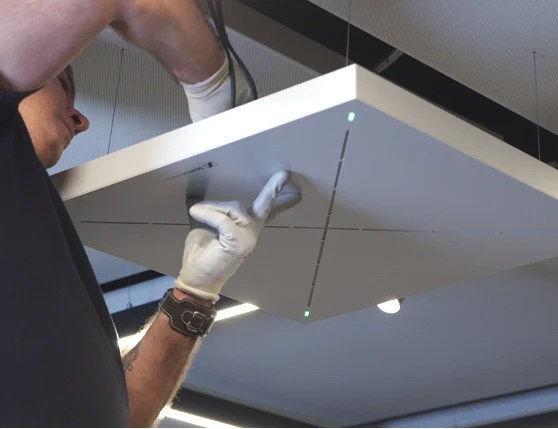 SOME OF THE MANY BRANDS WE OFFER